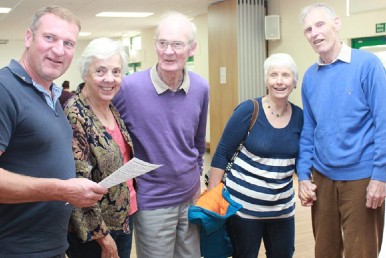 This section includes information and ideas to enhance your wellbeing and help you to cope.
Social interaction with others is very important for wellbeing. It can help to boost mood, ease stress and also stimulate the brain – which may help to slow the progression of dementia. Take a look at the interactive map to help you find a range of services such as Dementia Cafes.
I think it helps a lot meeting people that are in the same position as you, so that you don't feel so isolated and…then just try and do things that you've talked about to help and things like that. So I feel better in myself for that - Person in the early stages of dementia.
The Alzheimer's Society has some ideas for staying active and involved.